A no frills studio desk that takes into consideration all of the needs of the modern producer, musician and engineer. Ergonomic, sleek, functional and yet flexible it offers the main functions required and analysed over 10 years of building studio furniture by one of the worlds leading specialised brands, Zaor.
BUY DIRECTLY FROM US
Available checkout only for USA & Canada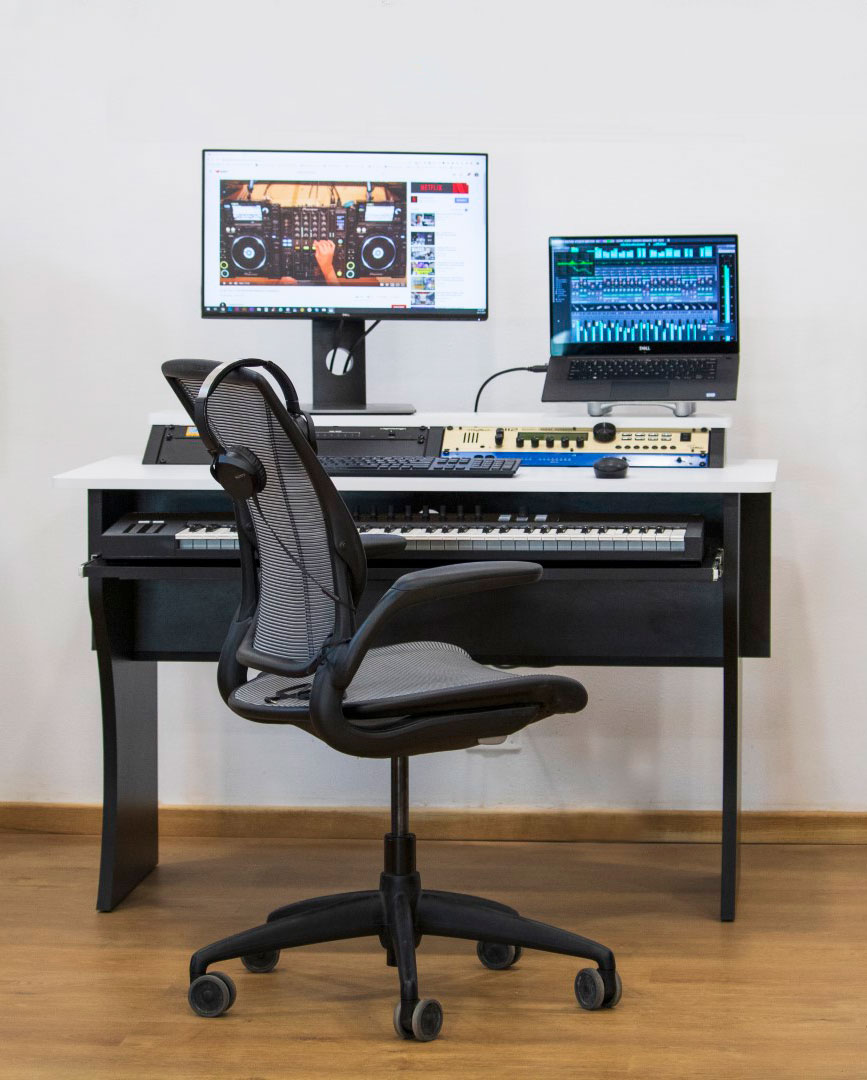 The unique construction of this desks means less pieces used (great for the environment) and super stable: once assembled it stands like a rock and will do so for many many years. Also you can disassemble it and put it back together in a breeze, it will hold after moving multiple times.
By reducing the use of furniture kits and just using a minimum of strategically placed screws, we have rendered the assembly of the desk super fast and simple, in the same way the dismantling and moving, once you move to the next stage in your career.
| | |
| --- | --- |
| Design Date | 2019 |
| Rack Space | 2 x 3 rack units |
| Height & Extractable Adjustable Tray | Yes / 5 levels |
| Huge cable trough for all of your wiring to stay hidden | Yes |
| Easy clean surface, rounded corners – safety first! | Yes |
| Manual Included. Fast and simple assembly. | Yes |
| Super stable construction, guaranteed to hold for many years | Yes |
| Large desktop and second level platform for screens and small nearfields | Yes |
| Efficient construction, less weight, less pieces, easy assembly | Yes |

In Europe sold exclusively by www.thomann.de. Other markets coming up, stay tuned Leave us your email to be up to date with latest developments.

In Japan sold exclusively by www.minet.jp  Other markets coming up, stay tuned Leave us your email to be up to date with latest developments.
Unique Construction
Height adjustable and extractable technical tray – huge cable tray – great desktop, 2×3 rack units and more
Rack space is still needed for some chosen pieces of hardware, like a monitor controller, converter pre-amp so you get ergonomically inclined 6 rack units for your essentials right at your fingertips without raising the level of the desk too much to give you a sore neck from staring at a screen that is too high, like many desks on the market. Everyone uses control surfaces, master keyboards, drum machines, pads and more to produce their content, so we give you a great desktop with a robust surface that will withstand many creative hours with rounded corners to minimise the risk of a painful encounter. On top of that you get a height adjustable and extractable technical tray that can carry your Qwerty keyboard and mouse and then some or a master keyboard, or a pad and a monitor controller – even a small console should you use one. By allowing you to optimise the relation between vital legroom and ideal work height, this tech tray becomes the flexible centrepiece of your studio set-up.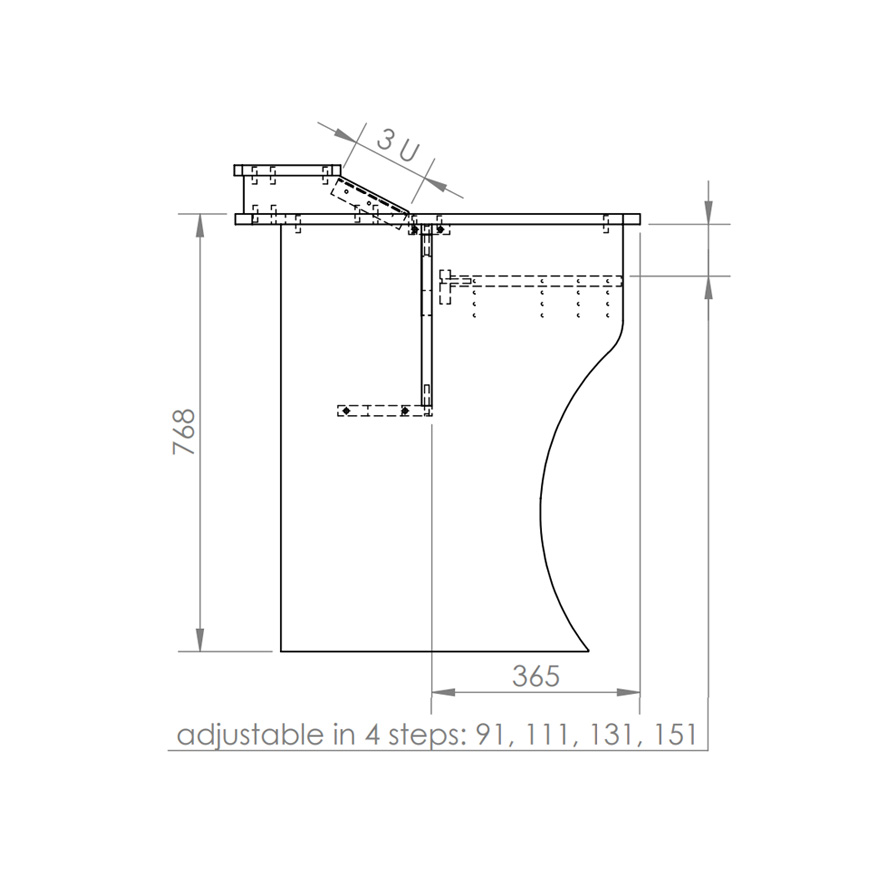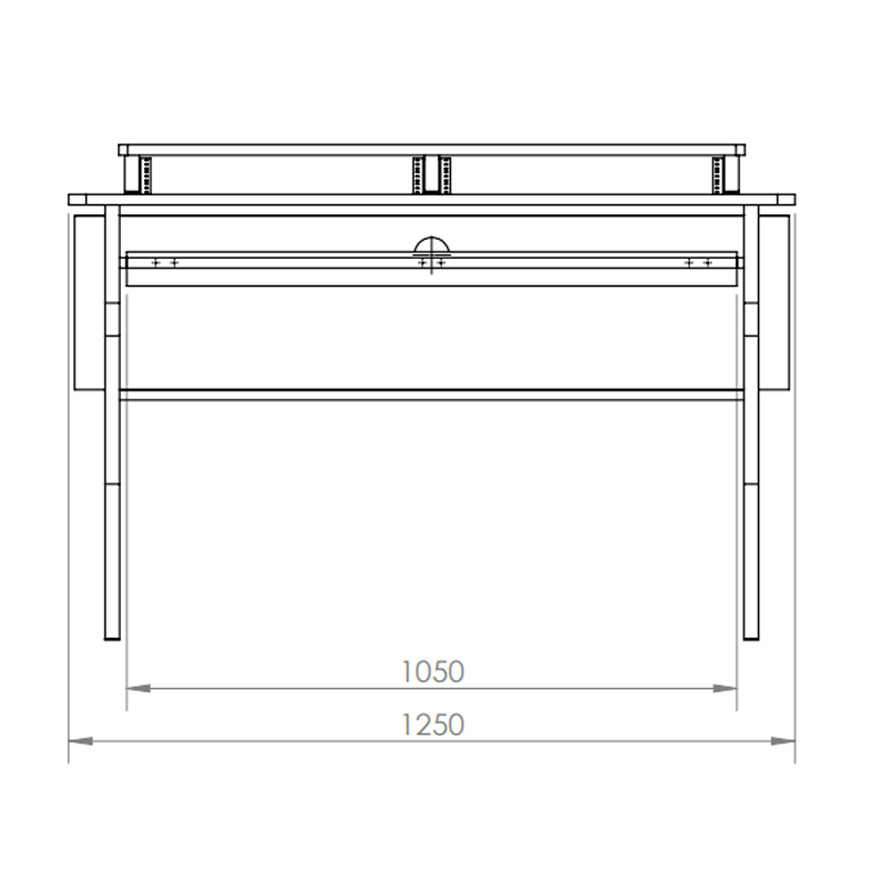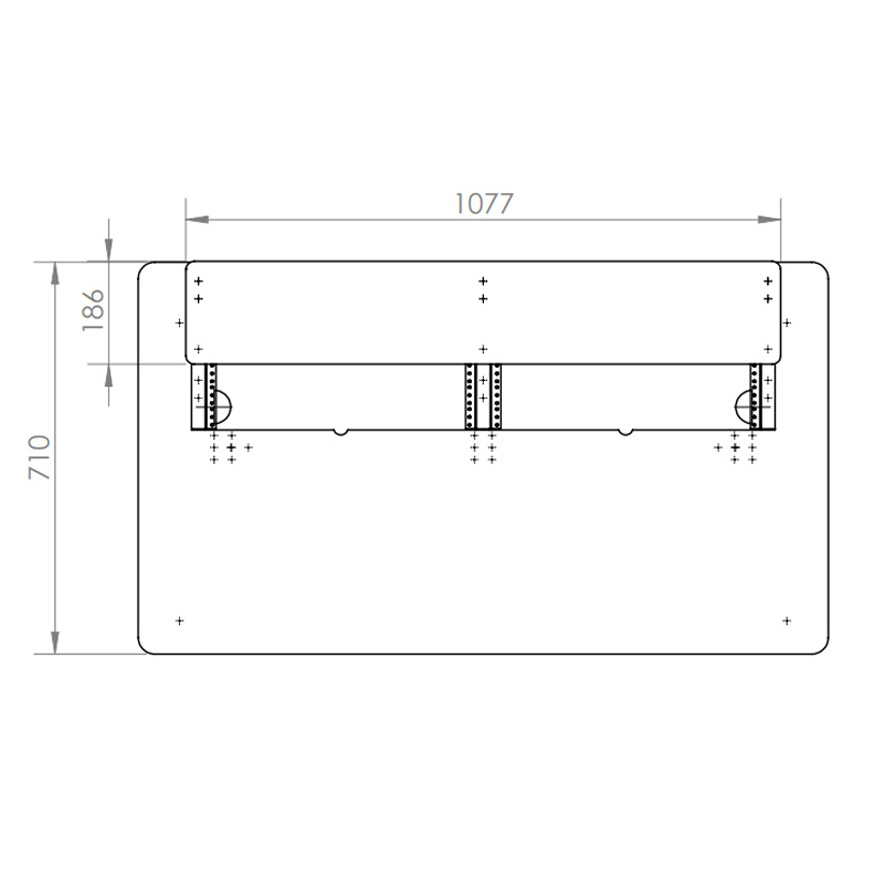 Any Questions or Comments?
When do you start a career? Send us your pix of your 'Combo room' and you have a chance of winning a pair of speaker stands every month.
USA & CANADA

AUSTRALIA

For more information on where to buy please contact one of our partners depending on your region:
EUROPEAN UNION

JAPAN

ISRAEL

Subscribe to our Newsletter
Sign up and receive updates with our latest projects and upgrades!